Food Grade Soft PVC Crystal Clear Vinyl Tubing Transparent Plastic Vinyl Tubing Tube Vinyl tube
Product Detail
Product Tags
Quick Details
Material:Food grade PVC
Widely used for conveying water,oil,weak chemical and other liquid under low pressure condition in foodstuff,sanitary,industry,
agriculture and aquatic animals equipment etc.
Size
1/4"-2"
Tolerance of Size
±0.2mm
Color
Transparent,black,white,red,green,blue etc.
Temperature Range
-5℃-65℃
Hardness
70-75 Shore A
Package
50m or 100m per piece.
• Long service life –non-aging, non-oxidizing
• Smooth inner wall resists build-up
• Soft and flexible – easy to slip over fittings
• Tight bend radius
• Outstanding flex life
Recommended Applications:
• Peristaltic pumps
• Condenser coolant lines
• Lab and research work
• Vapor transfer
• Media manufacture/transfer
• Food/beverage processing
• Toys
We also can produce all kinds of PU pipe, PVC pipe, nylon pipe, PE pipe and other materials, specifications, different uses of plastic hose.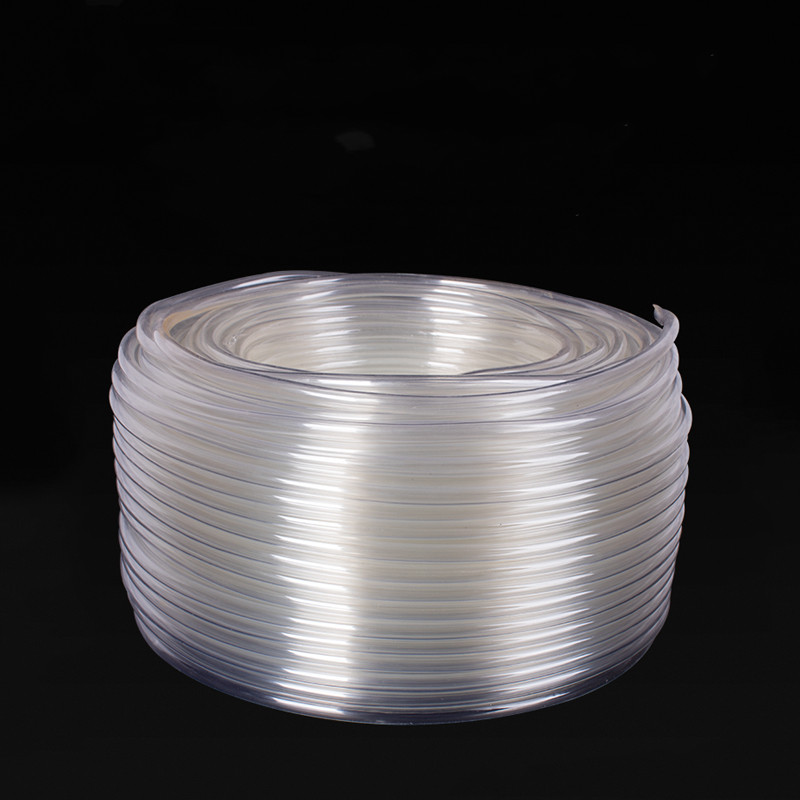 ---
Previous:
Soft Plastic LPG Gas Hose Pipe Flexible Natural PVC Propane Hose Low Pressure Braided PVC Gas Hose Pipe
---
---
Previous:
Garden Water Hose Pvc Garden Hose Flexible Fiber Kink Free PVC Garden Water Hose Garden Hose
Next:
Soft Plastic LPG Gas Hose Pipe Flexible Natural PVC Propane Hose Low Pressure Braided PVC Gas Hose Pipe