customize extruded rubber seals strips in various sizes and shapes
Product Detail
Product Tags
SANDA Rubber Industries supplies extrusions rubber profiles from round, square, and rectangular sections through to complex shapes with internal bridgework, designed to match the precise needs of our customers.  All formulations for extrusions rubber profiles, from standard grade EPDM,NBR,CR, SILICONE rubber to the highest spec Viton. are carefully matched by the technical team to the production lines for optimum cure speed and maximum efficiency.  This means our extrusions rubber profiles benefit not only from high-quality and high-performance materials.  As a specialist rubber extrusions supplier, we can boast a capability extending from intricate tight-tolerance seals in high specification materials, through the door, window, and capping seals, to tough impact-resisting buffers and rubber fenders.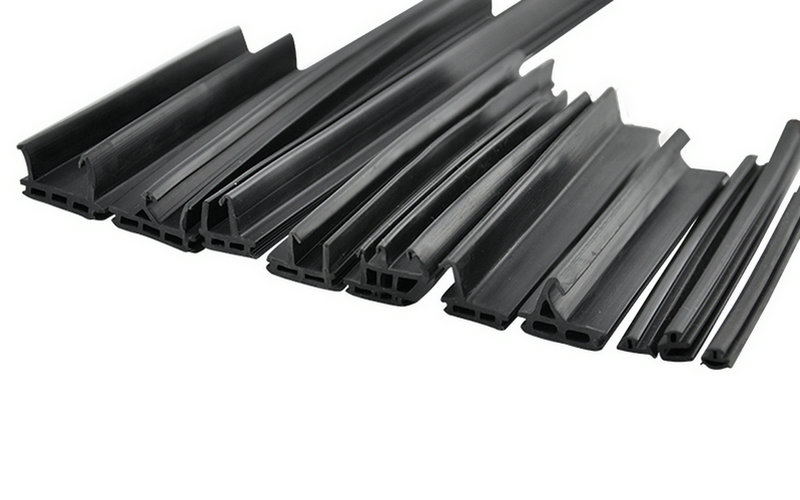 why choose sanda rubber company
Quality: Sanda Rubber Company is known for producing high-quality rubber products that meet international standards.
Professional: The company has more than 20 years of experience in the rubber industry and has a team of experts in this field.
3. Customization: Sanda Rubber Company provides customized rubber products to meet specific customer requirements.
4. Competitive Prices: The company offers competitive prices without compromising on quality.
5. Customer Service: Sanda Rubber Company is known for its excellent customer service and can provide quick and effective solutions to any questions or problems customers may encounter.
6.Sustainable Practices: The company is committed to sustainable manufacturing practices, including the use of environmentally friendly materials and recycling.
Sanda Rubber Company has the ability to handle orders for extrusions rubber profiles products in various sizes.  While our website contains a standard catalog of our most common sizes, all products can be customized according your drawings or samples, please contact us with your requirement.
---
Previous:
EPDM sponge rubber strips and seals
---
---
Next:
Silicone Rubber Custom Molded Silicone Tapered Plugs Silicone Lid Rubber Stopper for Glass bottle Sealing